Back in the days — the pre-outback, pre-Internet days — when I was regularly interacting with other photographers and artists it was somewhat customary to exchange pieces of work with others that one admired. So it was with Art Brewer. I met him when I was visiting Ansel Adams' Yosemite workshop in 1973. We liked each other's work and swapped prints. But I lost track of both Art and that print by the time I had moved to my studio-by-the-sea in Venice in the coastal Los Angeles area.
Just the other day, my wife (who has been urging me for years to review and organize and winnow whatever it was in dozens of boxes in the storage shed and the basement) took matters into her own hands and segregated "her stuff" from "my stuff", moving the latter to my project car's garage. Suspecting that I might find some of my old lenses there — thinking I would try them out on my full-frame digital Nikon — I was rummaging through things that probably had not seen the light of day for forty years, and voila! There was a signed Art Brewer photo, dated 1971. Then I revisited my Lightroom catalog of pre-2000 photos and discovered an image or two I had captured of Art back in 1973. Google was the next step, and I immediately found tons of search term responses for his name and was able to discover how to contact him. Which I did, and we have been exchanging email over the past week or so.
Art has definitely made his mark as a commercial-advertising-travel-sports photographer, teacher and chronicler of the Southern California and beyond surfing scene. (I recall in 1973, when a number of us saw his portfolio, we remarked that he would be someone to watch, someone who was going places in photography.) You can see some of his work at artbrewer.com,  You can also find books and videos by and about Art through some Web searching.   (See bottom of post for more links.)
Anyway, here I am with the 1971 photo made by Art that I rediscovered last weekend.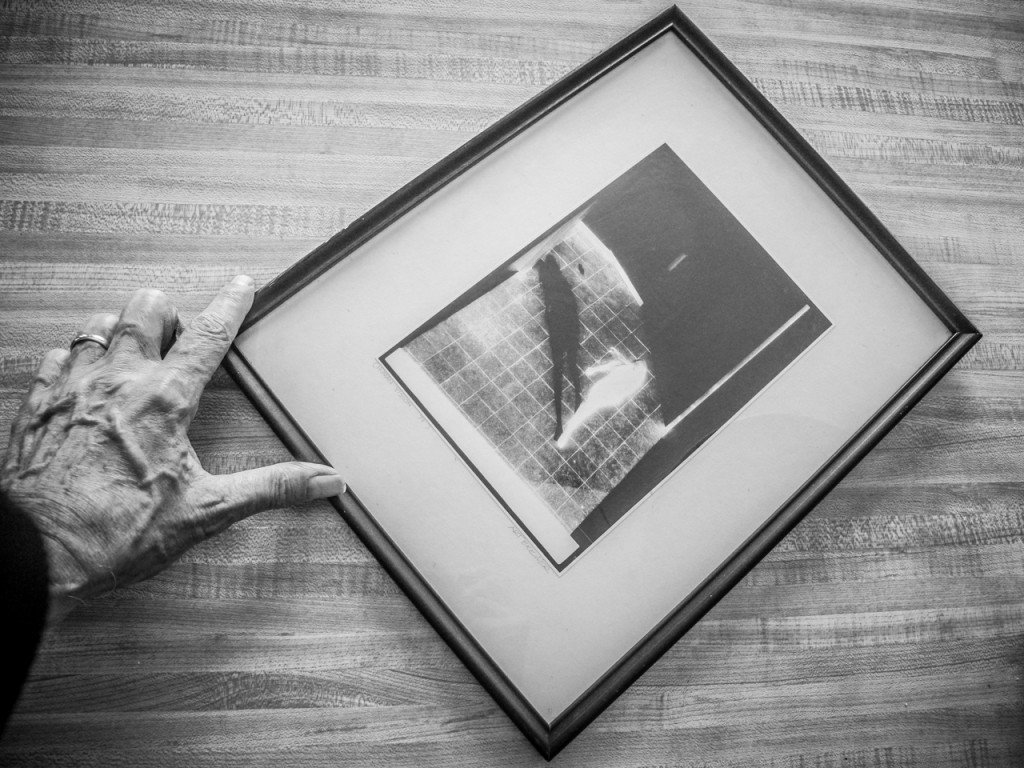 And looking back into my  Lightroom catalog of pre-2000 photos, I found a few images I made of Mr. Brewer back in 1973 at Yosemite, including this one (already shared now with Art):

Art tells me that he is working on a new series of personal photographs, which I am eagerly anticipating.  In the meantime, artbrewer.com,  artbrewerphoto.com, videos on Vimeo and other sources of his work will keep me busy looking at all the existing goodies.
---
UPDATE DECEMBER 10, 2022:
Art passes away, and is remembered here in this Surfline piece.